2022 Sweets & Snacks Trends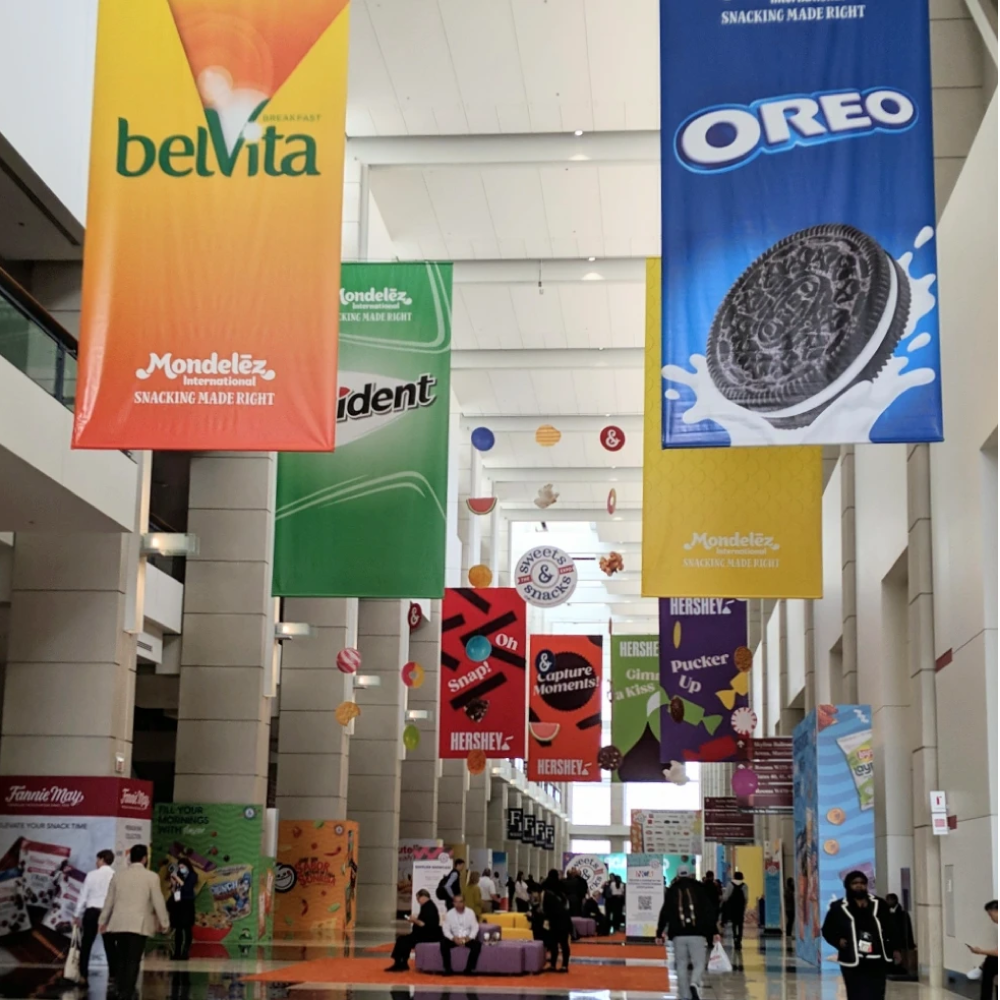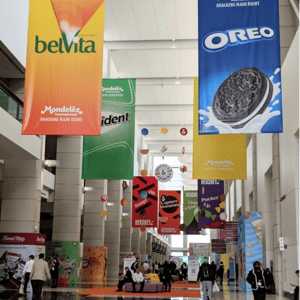 Last month the US and global candy industry gathered in Chicago for the annual NCA Sweets & Snacks Expo. The event is the industry's pinnacle celebration of new product launches, innovation, and all things sweet (and salty!). The Expo reviews the top innovations from the prior year, and smaller brands have a chance to show off their notable products. Below is creative werks' curated list of top trends in candy and snacks. Check these out at a store near you!
Trends Holding Strong:
Marshmallows
The trend for new and innovative marshmallow offerings is ever present on store shelves. This year's expo featured several new and recurring brands. From iconic brands launching new flavors to growing brands entering the marshmallow scene, this trend is here to stay.
Plant-Based
Plant-based products have been a steady trend for the last few years and it does not seem to be letting up any time soon. This year we saw several brands entering vegan / plant-based items in the expo from crackers to cookies to gummy bears.
Keto / Paleo Snacks
Like plant-based offerings, Keto and Paleo products have been a staple in the snacking industry. The trend is steady, with several Keto and Paleo-centric items featured during the expo.
Emerging Trends:
Protein Powders
A newer entry in the "Better for You" category, several brands featured products with protein powder infusions. These items spanned the entire industry, from savory snacks to sweet chocolate bar
Veggie Chips
There has been little innovation around vegetable chips for several years. We are all familiar with the few mainstay brands we see on store shelves. This year, however, several brands featured vegetable chip, stick, and jerky products at the show. This is an exciting new development in the snack category!
Chili Lime / Tajin Flavors
Another exciting new trend we noticed at the show is the chili lime and/or Tajin flavor for snacks. We noticed this across several snack brands and even a few confections! If you like to add some spice to your palette, check out these new items.
Low Sugar / No Sugar
The "Better For You" category has been present in the sweets and snacks industry for several years, but we noticed a low sugar / no sugar category in recent years from both emerging brands and well-established brands in the market, like Hershey.
Packaging Trends:
SUPs
Stand Up Pouches (SUPs) are a ubiquitous packaging option for sweets and snacks. In the last five years, this packaging option has continued to grow in popularity on store shelves.
On-the-Go
The on-the-go category and single-serve category experienced a dip due to Covid, but it is back and here to stay. Consumers continue to seek out fast and easy snacking opportunities, and brand companies continue to innovate around ways to creatively deliver, be it tube pouches, cups, cartons, or other new formats.
Sustainable
Sustainable packaging will continue to trend as many major brand companies approach their 2025 and 2030 sustainability targets. Post-Consumer Recycled (PCR) material and recyclable packaging are becoming more commonplace in the market, though the premium cost is still a hurdle for brands.