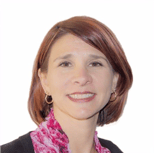 June 9th, 2020
ELK GROVE VILLAGE, IL - creative werks, a Chicagoland co-packing and co-manufacturing firm serving top 100 food brands, is very pleased to announce Catherine Barrow joins its leadership team as Vice President of Growth Initiatives.
Catherine brings more than 20 years of experience in the CPG industry, with many in supply chain roles for Fortune 100 companies such as PepsiCo, Unilever, and KraftHeinz. Most recently, Catherine was Vice President of Business Development for Hearthside Foods, an Illinois-based contract manufacturer. She holds a B.S. in Chemical Engineering from Purdue University and an MBA (with Honors) from the University of Chicago.
"Catherine is an exciting addition to our executive team, as she brings her well-rounded background of supply chain and sales experience to the table, along with a deep understanding of what it takes to deliver client success," states Steve Schroeder, President of creative werks. "As CW continues to focus on sustainable and accelerated business development strategies, Catherine's leadership and background will help drive creative werks' successful growth. We are thrilled to have her join our organization."
About creative werks, llc:
Founded in 1999, creative werks delivers complex packaging solutions for top 100 food brands. Our mission is to be your ultimate packaging partner, to deliver the highest quality products that wins the hearts of consumers. Committed to practicing business the right way, creative werks runs on 100% alternative energy and achieved a 2020 EcoVadis Gold Rating for its sustainable and ethical business practices.