Spotlight on Dottie Guarine


---
on DOTTIE GUARINE
Dottie Guarine, a 20-year veteran, has witnessed creative werks' birth, and seen it grow and change over her loyal tenure. "Dottie was one of a handful of people who came with me to start creative werks. Our clients have always loved Dottie for her care and accuracy in doing her work. She's a tremendous asset to our team," remarked creative werks' President Steve Schroeder on one of his longest standing associates.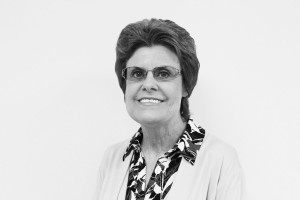 What was your first impression of RTC (the company that creative werks spun off from)?
I couldn't believe how such an old building could look so nice on the inside. My second thought was, 'Will my car still be there when I'm ready to go home?' [This is when the factory was on the Southwest side of Chicago, near 31st Street and Kedzie].
Having started your career with RTC Industries and now, staying with creative werks, what aspect has changed the most?
At RTC we were simply the "Packaging Division". At creative werks, our minds were open to new capabilities and an attitude that we could do almost anything.
What will it take for creative werks to sustain our growth?
I remember the guy who said we were good, but too small to do co-packing. Don't listen to those types of guys. It's important to keep an open mind and explore all possibilities.
In your opinion, what has been creative werks' greatest challenge?
To close the gap between seasonal sales. We have made great progress, but we must continue to seek out clients and diversify our capabilities.
If you could advise on how best to treat clients, what would you tell someone?
Treat them how you want to be treated! Customers pay for salaries, bills and growth.
What was your favorite vacation destination?
My trip last year to Central America was amazing. Hiking through the rain forest of Costa Rica and sailing with the big cargo ships through the Panama Canal is something I will always remember.
If you could have dinner with anyone in the world, alive or dead, who would it be?
Hillary Clinton. A woman president is a glass ceiling Hillary is qualified to break.
Who is the best Chicago Blackhawk's player?
The owner. He has committed to crafting a staff and team that is destined to be among the best.
What musical act do you regret not seeing?
The Beatles in the early days, or perhaps Elvis during his Las Vegas shows.
What's a favorite concert you have attended?
Bon Jovi at the United Center was a great show.
If you were to live anywhere else in the world outside of Chicago where would it be?
Hawaii might be nice. (creative werks, Hawaii division has a nice ring to it…)
What's your favorite meal of the day?
The one I don't have to cook.