Manufacturing & Engineering
Our roots are in manufacturing.
Each year we manufacture hundreds of millions of consumer units. We practice lean manufacturing techniques to create food-grade plastic tubes and toppers, always striving to do more with less.
Challenge accepted.
From optimizing production lines to designing state-of-the-art equipment systems, creative werks' engineering team has the experience and expertise to design complex packaging and production lines for maximum efficiency. Contact us today to discuss how we can launch your product in record time.
Our manufacturing capabilities include: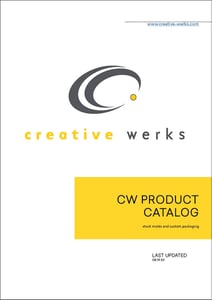 Looking to purchase some packaging components?
Take a look at our CW Product Catalog!