Operating Safely, Striving for World Class
Safety is embedded within the culture of creative werks. Our team is committed to living by the mantra, "Safety first, Quality always."
By implementing a Behavior-Based Safety program, we create an environment where associates know that addressing safety concerns is a top priority.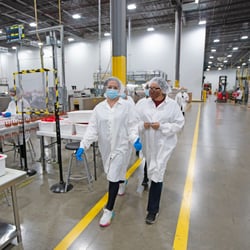 Want more info?
Learn more about our how we improved our culture of safety at creative werks in 2021.