---
on DON GURNEY
DON GURNEY, creative werks' Warehouse & Logistics Manager, has been with the company since 2012. Don keeps harmony and organization in creative werks' massive warehouse and assures our truckloads are accurate and move in and out swiftly. Read on to find out more about Don's fears, jeopardy questions, and his go-to karaoke song.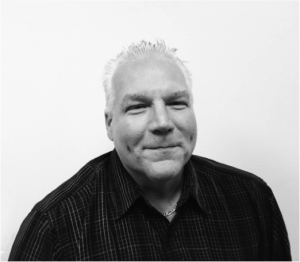 What is your favorite aspect about creative werks?
Great people, great owner, best job I have had throughout my career.
Where did you "grow up"?
Northwest side of Chicago. I attended St. Patrick's High School on Belmont and Austin.
What are your 5 dream jeopardy questions?
Tough one. Here you go:
Answer: Directed the film "Deer Hunter".
Question: Who is Michael Cimino?
Answer: He played quarterback for the Bears when they won the Superbowl.
Question: Who is Jim McMahon?
Answer: He was the last rookie of the year for the Blackhawks BEFORE Patrick Kane.
Question: Who is Eddie Belfour?
Answer: He played "Butch Coolidge" in Pulp Fiction.
Question: Who is Bruce Willis?
Answer: The number of lakes in Minnesota, known as the "Land of 10,000 lakes."
Question: What is 11,842?
What were you like at age 10?
I had the luxury of growing up with 15 friends within 2 blocks of my house, played sports from daylight to dusk.
What is your biggest pet peeve?
Sloppiness and disorganization. I am constantly picking up after my daughter and wife and it drives me nuts.
What is the first thing you would do if you were the sole survivor on Earth?
Get into a Lamborghini and drive 200 MPH down the Kennedy expressway. That is if I could fit into a Lamborghini.
What would your go-to karaoke song be?
"Turn the Page" by Bob Seeger
Do you have any irrational fears?
I am pretty much fearless. I would jump out of a plane tomorrow if I had the chance!
What's your favorite thing to do on a Saturday?
In the summer, mow my lawn and barbeque. I'm anal about having perfect, straight lines on my lawn, much like a baseball field.
If Richard Branson invited you on his maiden voyage to visit Mars would you go?
Sure, I'm adventurous.