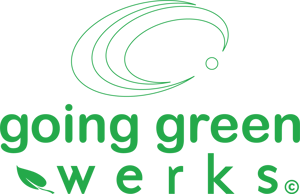 BENSENVILLE, Ill. – October 26, 2015 – This month creative werks, llc is proud to announce it has successfully completed the Sedex Members Ethical Trade Audit (SMETA), a four pillar audit which assesses environmental, social and business practices based on the Global Social Compliance Program (GSCP).
The audit, completed in two and a half days, reviewed creative werks' policies regarding health and safety, labor, ethical sourcing and environment. In addition to extensive documentation review, the auditor interviewed over 20 associates regarding anti-harassment, anti-discrimination, forced labor and overtime, and overall working conditions.
"At creative werks we realize that our associates are our strongest asset. It's our responsibility to provide fair and safe working conditions, to create an environment of respect, and provide opportunities of upward mobility as much as possible," remarks Vice President of Human Resources, Sarah Bajek. On average, creative werks has over 750 fulltime and temporary associates working across three facilities.
Earlier this year creative werks initiated a new communication platform to provide various channels to submit suggestions, grievances and general comments – anonymously – about creative werks and its work environment. Associates may call a phone number, text, submit a form to a secured box, or email. "Our goal is to open dialogue at all levels of the organization and provide opportunities for associates to voice opinions or submit concerns at the grassroots level. This is where we want to see the change," explained Bajek.
In addition to creative werks' efforts to create a positive work atmosphere, this year marks creative werks' sixth year running on wind power and generating zero carbon emissions from energy usage. Beyond energy consumption, creative werks is also committed to reducing its CO2 emissions by minimizing waste and properly identifying ways to recycle packaging scrap and eliminate landfill.
"It's my goal to grow creative werks in the best possible way. To do this, we have to take care of our associates, our environment, and our communities," explains founder and President Steve Schroeder. "We choose to be socially responsible not only because it's the right thing to do, but because it's good for our business and important for the long term growth and success of creative werks."
For more media inquiries contact:
Colleen Coyle, Sr. Manager of Marketing and CSR: ccoyle@cwerksglobal.com
ABOUT CREATIVE WERKS, LLC
creative werks' mission is to be the ultimate packaging partner, to deliver the highest quality products that exceed its clients' expectations and win the hearts of consumers. The creative werks team brings over 60 years of entrepreneurial energy to its state-of-the-art manufacturing, co-packing and design facility. It maintains SQF Level III food-grade facilities to provide both labor-intensive and automated fulfillment for Fortune 100 food brands. In addition, creative werks is an EPA Green Power Leader and runs nearly one million square feet of space on wind energy.