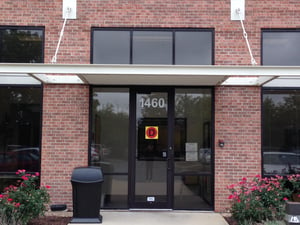 Bensenville, IL: creative werks, llc, a leader in packaging design, manufacturing, engineering and co-packing, is pleased to announce the relocation of its corporate headquarters from Bensenville, Il. to Elk Grove Village, Il., where the company currently occupies 245,000 square feet of operating space. Effective in January 2017, the location will support creative werks' growing business needs and will allow the company to create a campus with a modern and innovative office space. The company has extended its Bensenville lease and will continue its operations there.
Elk Grove Village, which Crain's Chicago named North America's largest business park, granted funding to creative werks through its Tax Increment Financing (TIF) program. The business friendly village hosts over 3,800 other businesses in the five-mile radius park.
"Although we are excited to move our headquarters to Elk Grove Village, Bensenville will continue to be an important part of our organization and we are committed to supporting the Bensenville community," remarks founder and President Steve Schroeder. "Our team is growing and we want to provide a work atmosphere that fuels creativity and improves communication." The headquarters will host the executive team along with human resources, finance, accounting, IT, engineering, design, marketing, client services, and supply chain.
With an open layout and unique design elements, the offices will be constructed to facilitate communication between departments. "Bringing cross-functional teams under one roof will increase productivity, drive efficiency, and build team collaboration," explains Sarah Bajek, Vice President of Human Resources. In 2015, creative werks expanded its footprint an additional 400,000 square feet in Bartlett, Il. to bring the company's total operating footprint to nearly one million square feet of operating space.
The Elk Grove Village location will continue to run on wind power, like creative werks' two other facilities, and will be outfitted with energy efficient LED lighting throughout the building. The new headquarters is located on Brummel Avenue, just four miles north of its current headquarters in Bensenville.
About creative werks, llc:
creative werks' mission is to be the ultimate packaging partner, to deliver the highest quality products that exceed its clients' expectations and win the hearts of consumers. The creative werks team brings over 60 years of entrepreneurial energy to its state-of-the-art manufacturing, co-packing and design facility. It maintains SQF Level III food-grade facilities to provide both labor-intensive and automated fulfillment for Fortune 100 food brands. In addition, creative werks is an EPA Green Power Leader and runs nearly one million square feet of space on wind energy.