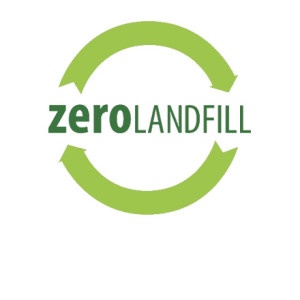 Bensenville, Ill. – As part of creative werks' commitment to continuous improvement and reducing its carbon footprint, the company is excited to announce its zero waste initiative. In a company-wide effort, the initiative will engage cross-functional teams to examine waste streams and seek alternative methods to avoid landfill.
In order to achieve zero waste, creative werks will focus on plant operations, training and education, constant monitoring, and measuring of results. Each production line will have Green Leaders who are trained on waste stream management and sorting from each line. Additionally, each line will be monitored every hour to ensure compliance and procedures are followed.
"Our goal to achieve zero waste is grounded in our continuous improvement mentality," remarks founder and President, Steve Schroeder. "Our company is committed to operating with a lean mindset and removing waste from our processes and facilities. Sustainability and environmental soundness is embedded in our culture and critical for our future success."
All three facilities, which span nearly one million square feet of space collectively, will enforce the waste management program. By year end 2016, every creative werks associate will undergo recycling training. In addition to its zero waste initiative, creative werks also runs on 100% wind power and is an EPA Green Power Leader.