creative werks Spotlight on... Myron Friedman!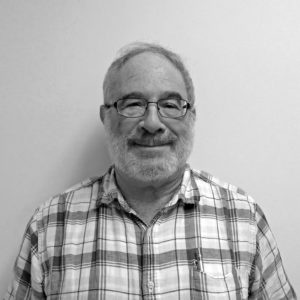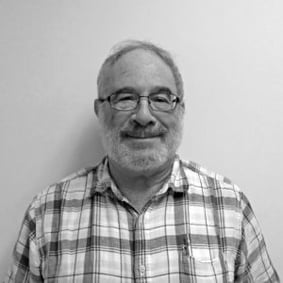 He may call himself Grandpa, but Myron Friedman is one of the more youthful spirits we have at creative werks! Myron, accounting guru and invoice warden, came to creative werks nine years ago, after exploring many interesting lines of work. Growing up in Rogers Park and completing all schooling in Chicago, staying in Chicagoland was an easy decision for Myron to make. The avid reader and music enthusiast gets in plenty of domestic and international travel to visit his mother, brother, two children, and (soon to be two) grandchildren. Read on to hear more of Myron's thoughts on government, careers, and early morning chatter.
What would your slogan be if you were a candidate for president?
Jobs For All! I would revamp the tax code to incentivize job creation over wealth creation.
What's the craziest job you've had?
You doubtless think I would answer my cab driving days. The craziest job for me, personally, was working as a Doorman at various Gold Coast residences. This was completely at odds with my populist mindset.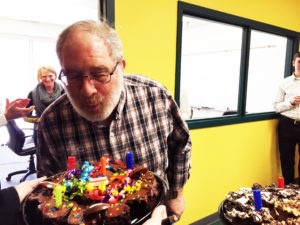 Forever young: Myron celebrating his birthday with the creative werks team in 2015.
If you could be stuck at an age forever, what age would you be?
Mid-twenties: Old enough to have some sense, and young enough to have the energy to enjoy it.
What was your first impression of creative werks?
Quite the unusual business model. I started just before the growth began, at a time when the production lights were basically offline for April. There was doubt in my mind that we would survive.
What do you tend to splurge on?
Travel to visit my kids, in Toronto and Puebla [Mexico].
Who would play you in a movie?
Adrian Brody. Think "The Pianist."
What animal would you most like to have as a mode of transportation?
A giraffe.
What was your first concert?
Classical: Artur Rubinstein at Orchestra Hall.
Other: The WHO at the Kinetic Playground at Lawrence and Clark in Chicago. Bet most of you do not remember that place!
What was your proudest moment here at creative werks?
The support by creative werks for immigrant rights made me kvell.
Who do you let speak to you before coffee?
Stuffed animals.