A Love Letter to Food Start Ups: Launch with Success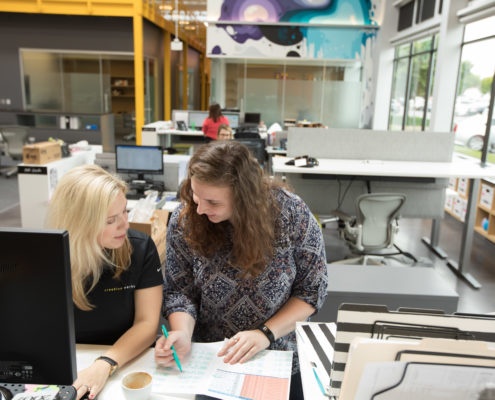 You've done the market research and developed a new item to compete in the market. So now what?
Launching a new product is daunting: unforeseen obstacles occur and there are countless things to worry about.
Here's a roadmap that details seven key steps to launching your product with success.
1. PARTNER FOR SUCCESS
Your launch partners are almost as crucial to your success as the viability of your product. Lesson here? Be picky, choose wisely. Selecting the right partner for the project is one of the best ways to ensure a product launch goes smoothly. Beyond drafting a Request for Quote (RFQ), take time to meet with the company and understand their strengths as it pertains to: capabilities, quality management, available capacity, flexibility, and ways of working (i.e.: project management style). Beyond cost, it's more important to establish trust with your supplier than to nit-pick costs. Once a positive relationship is established, cost improvement measures are easier to negotiate.
2. MASTER THE ART OF COMMUNICATION
Communicating early and often ensures you and your partner(s) are on the same page. Information on items such as: artwork, pallet patterns, specific quality or safety checks, fill ratios, and work instructions should be shared as early as possible. This will allow for time to review documents, request feedback or concerns, and give you a second set of eyes so that every aspect of the project is carefully thought through. This will increase your odds of catching a discrepancy in the early phases of the project.
3. TIMING IS EVERYTHING
Whether your product launch is with a retailer or a B2B client, deadlines are critical. Missing key milestones can tarnish a relationship and hurt trust. Develop a timeline by backing into the Available to Order date. Build in time for artwork changes, delivery delays, and machine downtime. Request timing from suppliers up front to understand their time thresholds and be transparent about potential production hurdles. Creating a visible timeline will improve communication and align expectations. From there, build in checkpoints with your client to keep necessary stakeholders informed and up to date on the project.
4. CHECK IT ONCE, CHECK IT TWICE
The beauty is in the details, right? It really is. Inherent in launching a product are a minutia of details that need to align perfectly. You often see it in TV shows and movies: a dramatic, eleventh hour moment where an error is identified. Seemingly small oversights can result in large costs. Find a communication channel to update stakeholders and confirm changes. Some ways to do this include: establishing a system for checking and updating art files; asking for confirmation from partners; setting a deadline for art changes. If changes do happen late in the launch prep, having these processes in place will improve reaction time.
5. SPREAD THE WORD
It may seem obvious, but marketing your new product will drastically improve consumer response. Companies take for granted that consumers will be drawn to the novelty of a new brand on the shelf, but research shows us it's more complicated than that. Ecommerce has changed the landscape of customer loyalty; it's no longer just about best price or product selection. Buyers need more information and interaction to feel swayed on a new item or brand. With social media at the forefront of our communication, there are opportunities abound to market your new item. Whether its conversation marketing, a promotional post on Facebook, or video series on Instagram, the important thing is to get your targeted consumers excited to try the new item.
6. TESTING, 1-2-3
When a project is coming together, it's key to test for potential weak spots – from design to execution. A package prototype may look great, but the functionality during the production process could raise issues. Small changes can have a big impact on production, so any changes to the packaging, line setup, or product mix should be tested prior to launch. Three major ways to mitigate your risk when the product goes live are:
Run a trial
Complete a ship test
Complete a press approval
7. GO LIVE
As much as you can, be present for the launch! Even if working with a co-packer halfway across the country, stay informed throughout launch week. Request pictures and samples of the product for your team to evaluate, ask for reports on line efficiency, and check for ways to improve ramp-up. A strong partner will walk through this process with you and be excited to do so. In addition to being "live" at the launch, be there for your consumers as well. Stay in touch across social media and consistently spread the word about the product, well after the launch. This will encourage new shoppers and open the door to deeper consumer insights on the item!
There are a thousand factors impacting the success of a launch, but at the end of the day it comes down to your team and your plan. Understanding and preparing for unforeseen bumps in the road will result in a smoother launch process and contribute to your item's success at market!