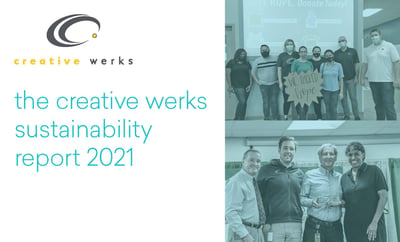 creative werks (CW) is proud to release its 2021 Sustainability Report. This comprehensive report aligns with the UN Sustainable Development Goals (UNSDGs) and captures data on CW's progress in its sustainability goals.
creative werks' continues to contribute to the sustainability conversation by providing a unique vantage point as a Tier 1 Supplier to the world's top food brands.
As a designer, manufacturer, and co-packer creative werks strives to push the industry forward with our sustainability targets, and helps progress those of our clients and stakeholders. By framing creative werks' goals around metrics that allow for comparability across peers and visibility of progress, this report aims to increase transparency and address industry-relevant sustainability challenges.