creative werks earns community support award from Made in Elk Grove Manufacturing & Technology Expo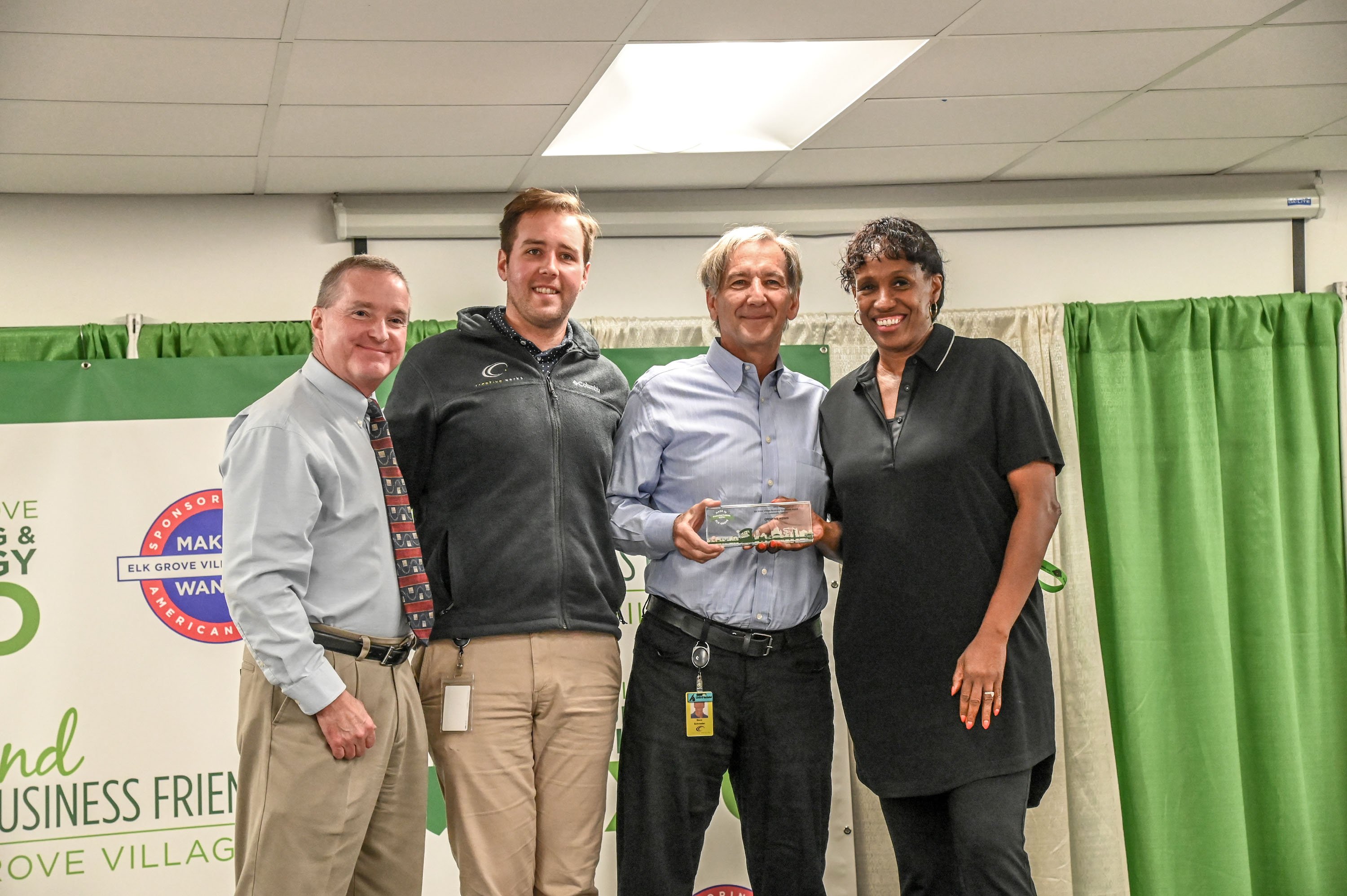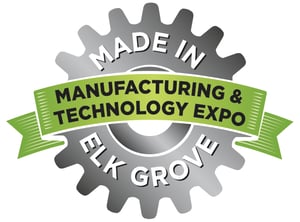 creative werks has been awarded the Elk Grove Village Business Excellence Award for Community Support from the Made in Elk Grove Manufacturing & Technology Expo.
The award was presented Monday, October 11th at the annual expo luncheon hosted by Elk Grove Village's mayor, Craig B. Johnson, and guest speaker, Olympic gold medalist Jackie Joyner-Kersee.
With more than 500 businesses in Elk Grove Village, the Expo awarded seven companies that demonstrated commitment and leadership in helping the Elk Grove Village community during the COVID-19 pandemic.
Some of the contributions creative werks made to its community in 2020 include: donations to the Greater Chicago Food Depository; COVID-19 cleaning and personal safety supply donations; back-to-school kits for families in need; thousands of dollars' worth of meals to front line health care workers at local hospitals; and funeral expenses paid for its staff and staff family members who lost their battle with COVID-19.
"We're honored to receive this award," says Steve Schroeder, President. "creative werks has fostered a culture of philanthropy and empathy from its start; this recognition celebrates the hard work from our team in 2020, along with the company's efforts to give back to the community and creative werks' families. As our community continues to recover from the pandemic, creative werks remains committed to helping its associates, families, and community through ongoing initiatives, volunteerism, and donations.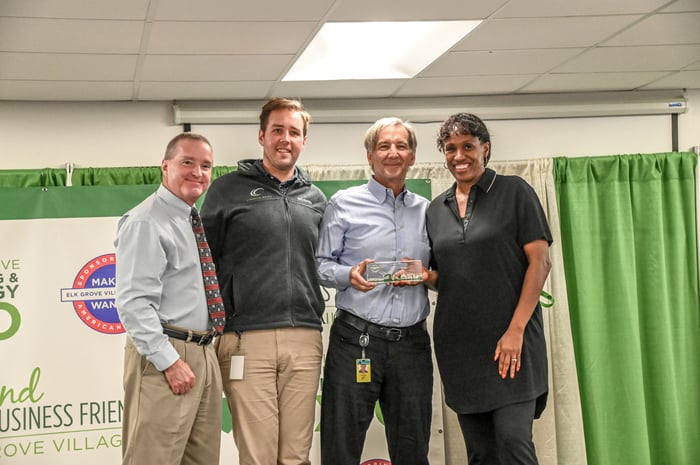 creative werks President & Founder Steve Schroeder receives the Community Support Award alongside his son, Billy Schroeder. Awards were handed out by Elk Grove Village mayor Craig B. Johnson and Olympic gold medalist Jackie Joyner-Kersee.
Source: Made in Elk Grove Manufacturing Expo

About Made in Elk Grove Manufacturing Expo:
Calling all OEMs and manufacturers! The Village organizes an annual trade show exclusively for you. At the inaugural show in October 2013, 90 exhibitors and more than 500 attendees from around the Midwest came together to network and see all that gets made in Elk Grove. Among the industries represented: Precision Machining, Plastics, Electronics, and Industrial Services. Learn more at madeinelkgroveexpo.com.
About The Village of Elk Grove
The five-square-mile business park in Elk Grove Village contains the second highest concentration of employment in Illinois, with approximately 100,000 people serving a diverse mix of local, national, and international companies. With outstanding amenities and business opportunity, as well as exceptional people, Elk Grove Village is an ideal location to live and work.
About creative werks:
Founded in 1999, creative werks designs, manufactures, and co-packs for top 100 food brands. Our mission is to be your ultimate packaging partner, to deliver the highest quality products that wins the hearts of consumers. Committed to practicing business the right way, creative werks runs on 100% alternative energy and achieved a 2020 EcoVadis Gold Rating for its sustainable and ethical business practices.