creative werks, llc awarded gold rating from EcoVadis – the highest recognition awarded from EcoVadis – a leading assessment on global sustainability and corporate responsibility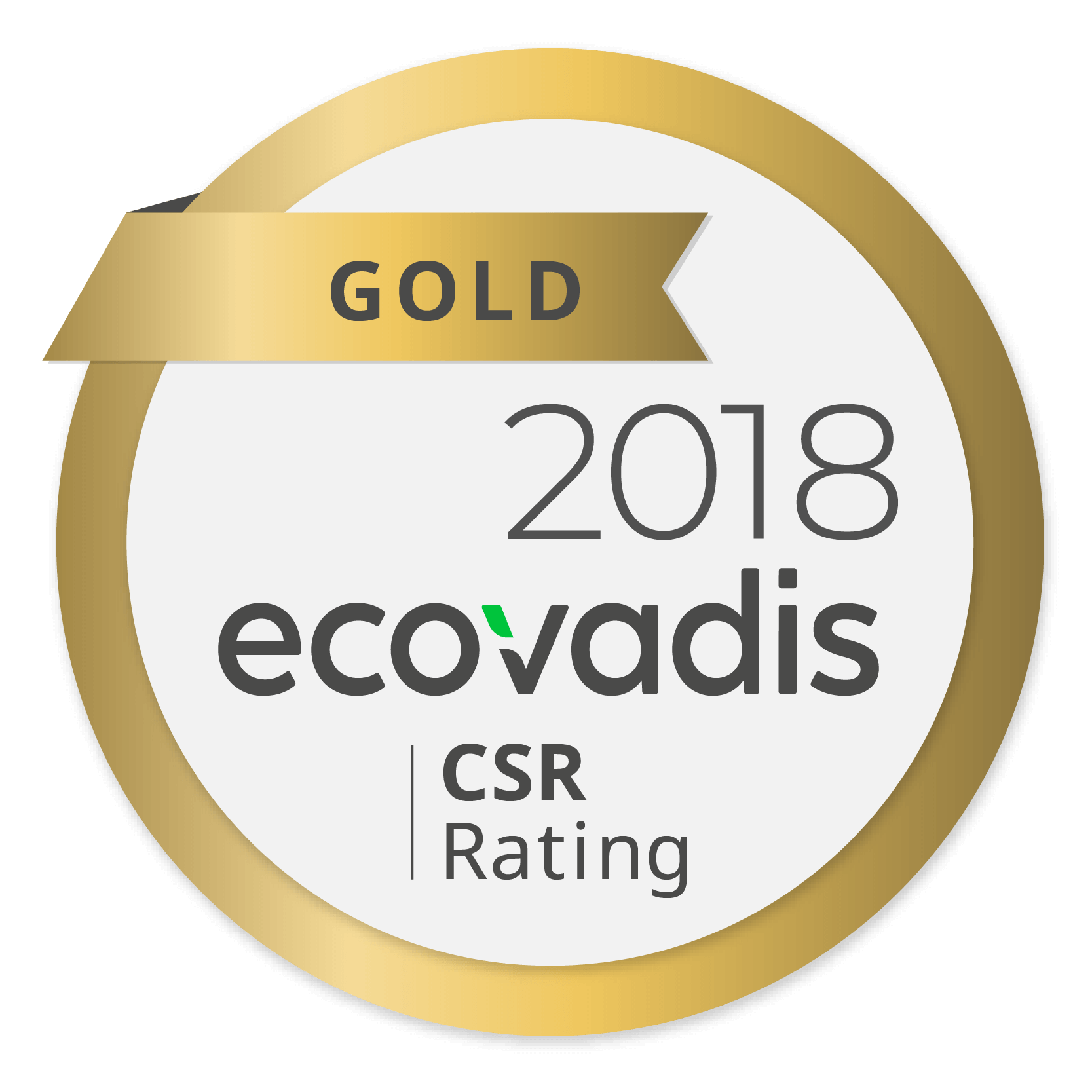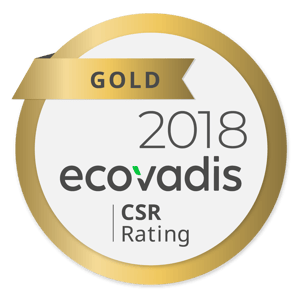 ELK GROVE VILLAGE, Ill., November 19th, 2018 – creative werks, llc, a leading manufacturing, packaging, and design company in greater Chicago, announced today it ranks in the top 5% of companies globally for its practices in corporate responsibility and sustainability.
creative werks has been a proud member of EcoVadis since 2016 and this year's gold rating is the result of consistent progress and improvement since joining the platform. The past two years creative werks received the Silver rating from EcoVadis, marking considerable progress over three-years of participation. The assessment reviews and benchmarks corporate practices across: Human Rights & Labor, Business Ethics, Sustainable Procurement, and Environment.
"Receiving the gold distinction from EcoVadis is a major achievement," explains Sarah Bajek, Vice President, Human Resources. "As a company that is deeply committed to practicing business responsibly and making a positive impact in the supply chain, we understand the importance of continuous improvement and continuing the efforts our team has started."
The assessment covers 21 CSR indicators, evaluating a company's progress and commitment toward the Ethical Trade Initiative, United Nation's Sustainable Development Goals, and the Global Reporting Initiative. In addition to receiving EcoVadis' gold rating, creative werks is also 100% compliant with the four pillar Sedex Members Ethical Trade Audit (SMETA) which took place in August.
In working with top 100 food brands, creative werks recognizes the challenges and importance of building a more sustainable supply chain. Steve Schroeder, creative werks' founder and CEO remarks, "I am so proud of our team for achieving EcoVadis' gold rating. Corporate responsibility and sustainability is a business imperative and core to creative werks' brand and values. We must continue forward on our commitment to improve our sustainability and social impact – this will always be a work in progress and a collective goal that we all share on this important journey."
About creative werks, llc
creative werks' mission is to be the ultimate packaging partner, to deliver the highest quality products that exceed its clients' expectations and win the hearts of consumers. The creative werks team brings over 60 years of entrepreneurial energy to its state-of-the-art manufacturing, co-packing and design facility. It maintains SQF Level III food-grade facilities to provide both labor-intensive and automated fulfillment for Fortune 100 food brands. In addition, creative werks is an EPA Green Power Leader and runs nearly one million square feet of space on wind energy.