creative werks, llc awarded its second Gold rating from EcoVadis –a leading assessment on global sustainability and corporate social responsibility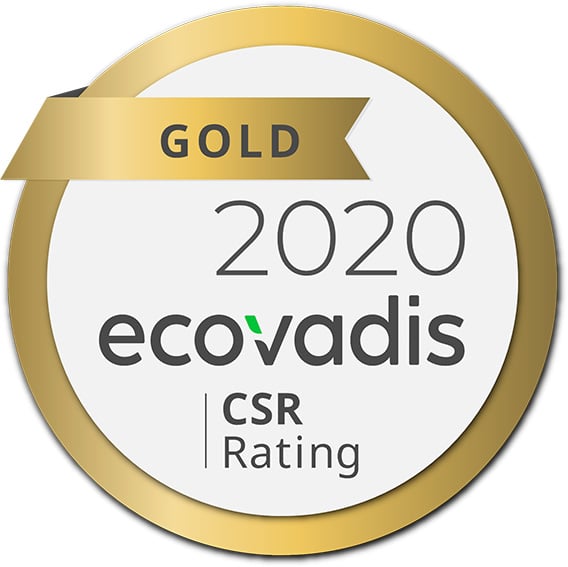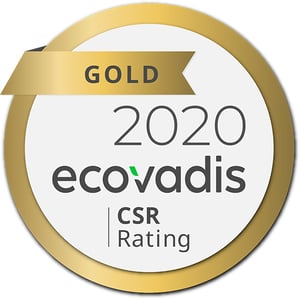 ELK GROVE VILLAGE, Ill., February 10, 2020 – creative werks, llc, a leading manufacturing, packaging, and design company in greater Chicago, announced today it ranks in the 96th percentile of companies globally for its practices in corporate responsibility and sustainability.
creative werks has been a proud member of EcoVadis since 2016 and this year's gold rating is the result of consistent progress and improvement since joining the platform. This is the second consecutive Gold rating the company has received across its five years of participation. The assessment reviews and benchmarks corporate practices across: Human Rights & Labor, Business Ethics, Sustainable Procurement, and Environment.
"We are honored by this second Gold rating from EcoVadis, which is equally as rewarding as the first," explains Sarah Bajek, Vice President, Human Resources. "creative werks is deeply passionate and committed to responsible business practices. Our team values continuous improvement and works diligently to make a positive impact on the supply chain."
The assessment covers 21 CSR indicators, evaluating a company's progress and commitment toward the Ethical Trade Initiative, United Nation's Sustainable Development Goals, and the Global Reporting Initiative.
In working with top 100 food brands, creative werks continues its work to build sustainable supply chains. Steve Schroeder, creative werks' founder and CEO remarks, "Corporate responsibility and sustainability are at the core of creative werks' value system. We remain fervent in our efforts to make a positive impact on our supply chain and the supply chain of our clients. I am so proud of our team for the tenacity demonstrated by this consecutive EcoVadis Gold rating. As always, we remain focused on our commitment to improve our sustainability and social impact – this will remain a collective goal of our team and our company."
About creative werks
Founded in 1999, creative werks designs, manufactures, and co-packs for top 100 food brands. Our mission is to be your ultimate packaging partner, to deliver the highest quality products that wins the hearts of consumers. Committed to practicing business the right way, creative werks runs on 100% alternative energy and achieved a 2020 EcoVadis Gold Rating for its sustainable and ethical business practices.