creative werks Spotlight on Asad Khan!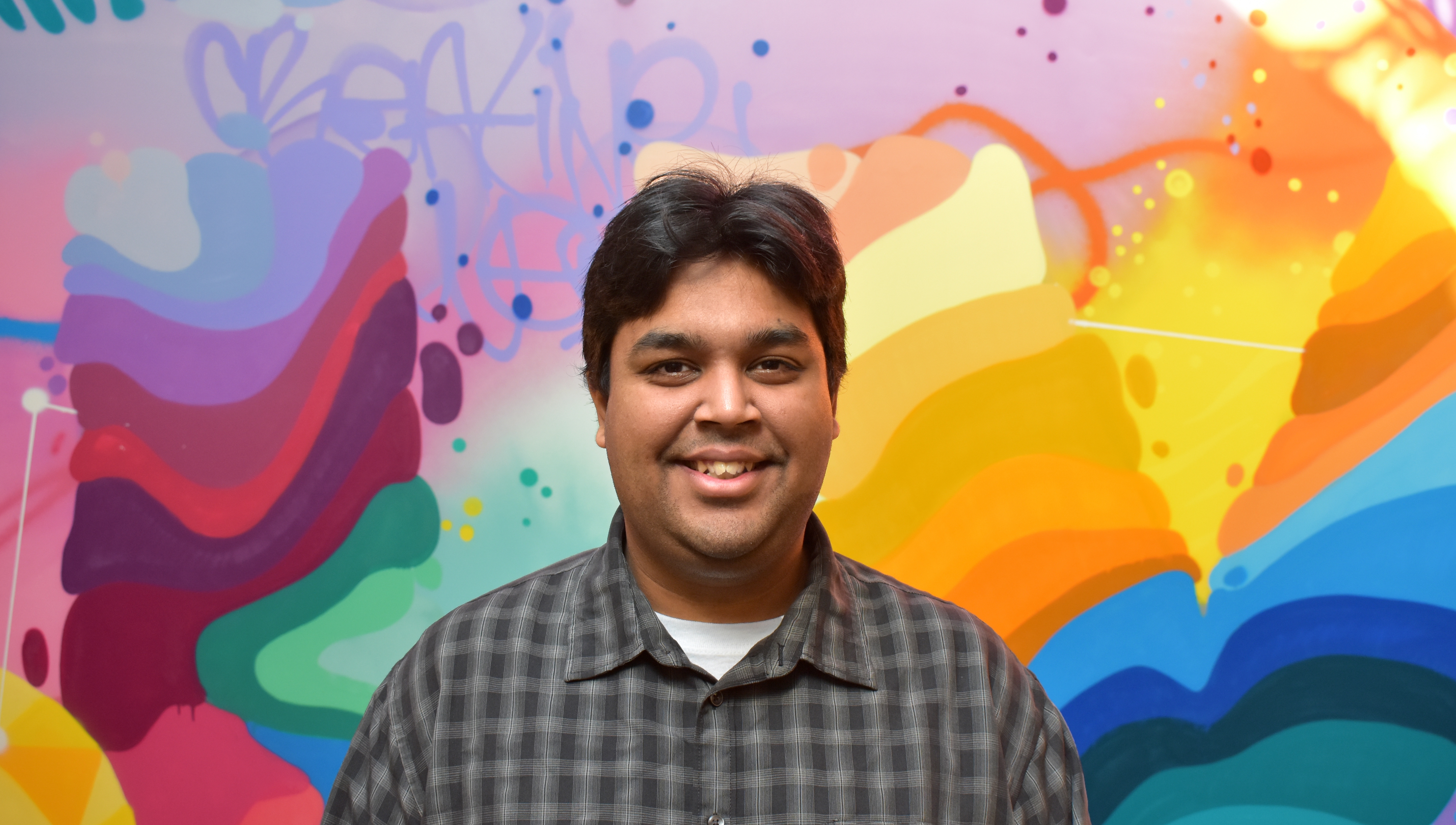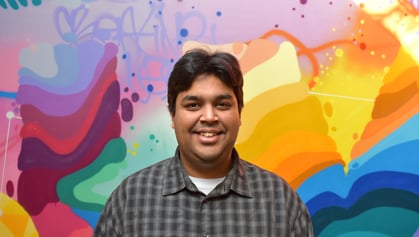 Tolkien once wrote, "Little by little, one travels far." We feel that encapsulated Asad's path, as small changes led to significant growth! Growing up in the suburbs of Chicago, Asad dreamed of entering the field of Science. After learning he was too tall to become an astronaut, he attended College of DuPage to explore other options. And we're so glad for that growth spurt, because it led him to creative werks. Asad joined the Warehouse team back in 2013 as a Shipping & Receiving Clerk. In 2018 he changed direction again, joining the Client Services team as Associate Account Manager. When he's not helping us serve the client, Asad enjoys reading Sci-Fi and Fantasy novels or playing video games. A seasoned roadtripper, Asad also carves out time to explore the country by car. Read on to learn more about our humorous, friendly, and industrious creative werker!
What's the best mic drop moment you've ever had (a time when you did something really cool or bold and got to walk away feeling proud)?
I suppose it would be going in a hot air balloon that had a see through bottom. I have a huge fear of heights and going up in that without losing control was an experience that stays with you.
In your opinion, what is mankind's greatest invention?
The Internet. It has allowed people throughout the world to connect with one another. It has also opened up an avenue of knowledge that can be accessible to anyone who wants it.
What position at creative werks would you like to do for a day?
A position in the Design team would be cool. I would like to create new product ideas for our clients, especially for the Halloween season (I love Halloween!).
Who is your biggest hero / inspiration, and why?
My biggest hero would be Neil Armstrong. He was there first man on the moon. He went to space knowing full well that he might not be able to come back. My biggest inspiration would be Robin Williams, though. He brought a lot of joy and laughs to the world despite his struggle with depression.
What is your go-to splurge?
Video Games! They have come a long way since Pac-man. The amount of work and coordination that goes into making each one is incredible and the results are amazing. They are truly interactive movies / books that you can play at this point.
What's the most random thing you've binge-watched on Netflix?
I usually don't randomly binge watch anything on Netflix. I don't really have the time. I usually binge watch things that hold my interest or shows that I'm a fan of.
Tell us about your first week at creative werks. What was it like?
A little overwhelming. We had to do a lot more manual work since our ERP software was a little more primitive at the time. It was hard to remember all the client operating systems like SAP and SWOP. I'm not going to lie, I had a few nightmares about those programs when I first started. Thankfully I learned quickly and enjoyed it all!
What is your biggest pet peeve?
People arriving late to an appointment without a good reason. I understand that in life you won't always be on time but if you show up late without an excuse it drives me nuts.
If you could share a meal with anyone in the world, living or deceased, who would that be and why?
Stan Lee- I loved comic books and they were a big part of my childhood. In fact I still love comic books. Meeting the man who created characters like Spider-Man, Fantastic Four, Iron Man, Thor and the Avengers would be amazing.
What actor would play you if they made a movie about your life?
Kumail Nanjiani- I've watched him on Silicon Valley and he's a funny guy. As someone who likes to joke around I think he would do a good job.