creative werks Spotlight on... Jordan Synnestvedt!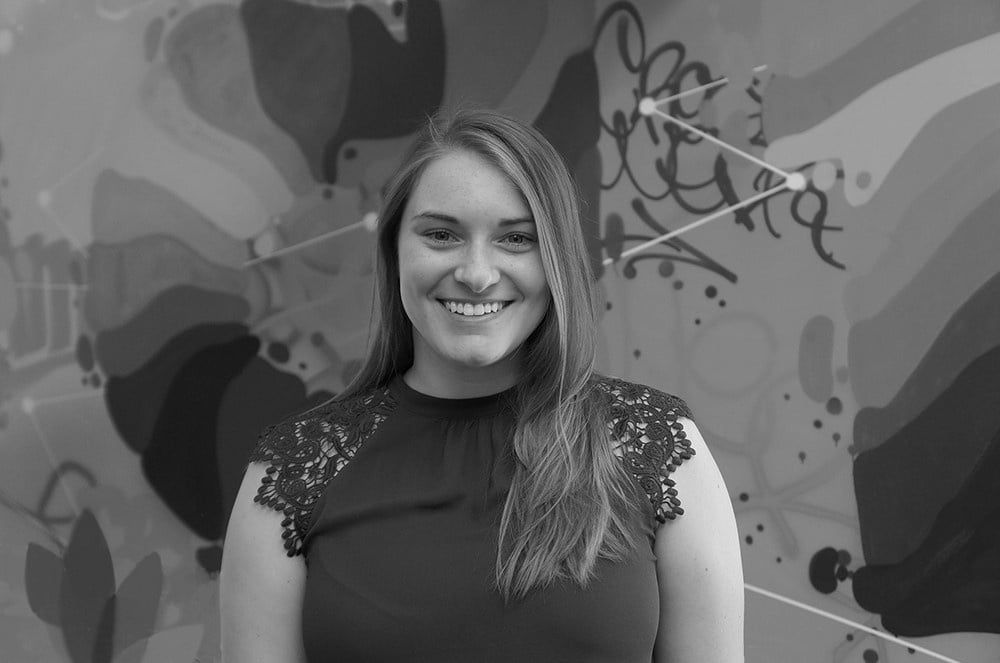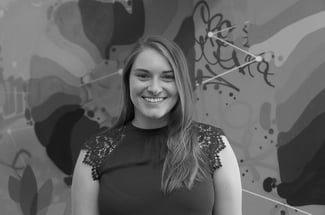 When Jordan Synnestvedt joined the Design team in 2017 we were all wowed by her passion and energy. A Pennsylvania native, Jordan's family moved to Chicagoland when she was eight years old. She is involved in a wide array of activities. Highly competitive in gymnastics through high school, she now enjoys participating in open programs for gymnastics and softball in her free time. She is a huge fan of music, with an eclectic palate and a love of concerts. She freelances fine art projects; you can find her wall murals in restaurants and homes throughout the suburbs. Jordan is a natural-born helper: After graduating from SCAD in 2016, her first job was at NSSRA, working as an Inclusion Companion for children with special needs. She has since joined the NSSRA oversight committee to help raise support for the build-out of a larger facility. She is also on the board of trustees at her church, aiding the institution's efforts to grow their community. Jordan is incredibly passionate about sustainability and assists our CSR and Sustainability teams in fostering a green mindset within our company. Read on to discover all the fascinating sides to this truly creative werker!
What were you like at the age of 10?
A rascal! I was heavily engaged in an Olympic style training program for gymnastics at the time, and was a high energy, tumbling wrecking ball of sorts. My parents tell me it was cute.

What position at creative werks would you like to do for a day?
I would love to work in Maintenance! I'm pretty handy, and used to do quite a bit of home repair and TIG welding. I think it would be awesome to get back into it – but ONLY for a day!

How do you de-stress?
I usually de-stress by deep cleaning. I find comfort in creating a space as clean and tidy as I wish my brain was.

What was your first concert?
My first concert was Imogen Heap. She was incredible! She built all of her music from the ground up right in front of us, looped it with a recording device, and proceeded to sing over it. To this day, it was one of my favorite concerts I have ever been to.

What's the most random thing you've ever watched all the way through on Netflix?
At one point, Hoarding: Buried Alive was available on Netflix. I binge watched all of those episodes, and I'm not sure why.

What is your most bizarre talent?
My most bizarre talent… there are so many. I've mastered a few dance moves such as the Jerk, Pin Drop, Spongebob, and Floss - none of which I should admit that I spent any time learning.

What was your first impression of creative werks?
I had a gut feeling that this WAS going to be the best place to work! I felt I was already a part of an incredible team, and that first impression was spot on!

If your life was a movie, what title would best fit?
Either Coraline or Juno – not for the story line, but for the quirkiness.

How many times do you hit snooze in the morning?
Oof, I set an alarm to go off every 3 minutes. So, maybe… 10 total? I don't register that there is an alarm at all until the last 2 or 3. It's a terrible habit.

Who inspires you? Who do you aspire to be like?
My entire family inspires me, but if I had to choose a single individual it would be my dad. He is the first person I turn to for advice when I need it, and I admire his dedication to anything and everything he puts his mind and heart to. My hope is to make a fraction of the impact that he has on those around him!
| | | |
| --- | --- | --- |
| | | |
| Jordan chalking up before a gymnastics routine | Jordan's family sent out a goofy postcard announcing their move to Glenview in 2001 | Jordan and boyfriend Andrew take their dogs, Ozzy and Bunny, on a hike through Starved Rock, 2017. |