creative werks Spotlight on... Kyle Lindsay!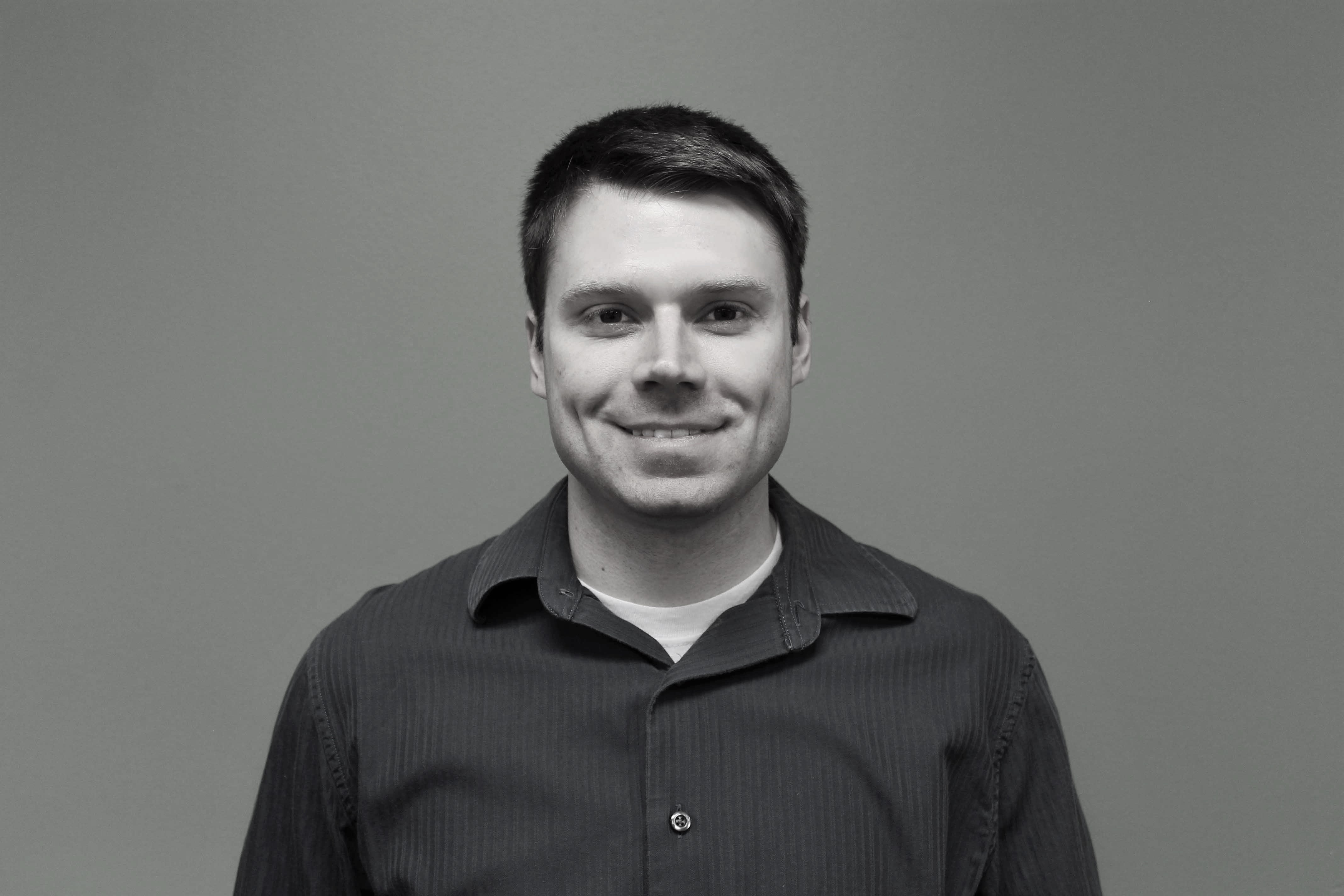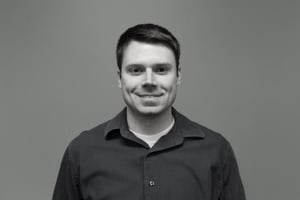 When Kyle Lindsay came to creative werks in 2015, it was a match in more ways than one. A graduate of Purdue University , Kyle had experience in a number of roles for an Indiana food packaging company before finding his way to us. Having grown up in Palatine, IL and now living with his wife Holly in the northwest suburbs, he's a tried and true Chicagoland fan. Kyle loves watching Chicago sports teams, playing softball and golf on the weekends, and jumps at an opportunity to get outdoors - whether it be a bike ride or a day of landscaping. His work ethic and passion make him a perfect fit at creative werks. Read on to learn more about Kyle's biggest phone pet peeve, his thoughts on the perfect animal for transportation, and other interesting facts!

Who inspires you? Who do you aspire to be like?
I would say my sisters. They both have Cerebral Palsy and have had to learn to do things differently and have had many challenges growing up in many different ways. Seeing the way they overcome challenges and pursue their goals helps me keep a level head and put a different perspective on things.

What would you say is your spirit animal and why?
Maybe a crocodile? It lays around all day in the sun and the food just comes to it. Only a few seconds of hard work a week. Pure efficiency.

What position at creative werks would you like to do for a day?
That's tough. I think I would pick IT. I would like to see what goes on behind the scenes in Syteline and the integration between all of the other systems we use. I did some VBA and SQL programming at my previous employers but I have forgotten just about all of it. I did enjoy the moment when my program would finally run the way it was intended.

What would be your go-to karaoke song?
Karaoke? Yikes! I would have to have quite a few drinks before I sing karaoke. I would probably do "Forgot about Dre" since it doesn't require much on the vocal end as long as I could remember the words and keep up with the screen.

What do you tend to splurge on?
I don't shop very frequently. Usually my purchases are for big items like projects for the house, vacations, or tickets for events. My weak spot would definitely be food.

What animal would you most like to have as a mode of transportation and why?
Probably some sort of bird would be the easiest and most efficient. But if I went another route and assuming it wouldn't maul me, a polar bear would be the ultimate ATV. Nobody would mess with me. I could keep warm. They can swim for miles at a time and it could catch me some dinner.

What was your first week like at creative werks?
I spent my first week working first shift observing LN200 and looking for ways to improve production on the line. I was just getting a feel for operations and how things worked at cw. I didn't have a computer yet and I shared a desk in the Engineering office so almost all of my time was spent on the floor.

How many times do you hit snooze in the morning?
It seems to be getting worse. I set my alarm for 5:45 and I try to get out of bed by 6:12. If I get out of bed by 6:12 I should have enough time to either shave or make my lunch and make it to work by 7:00. If I have to do both, I have to really push myself to get up earlier.

Whats the first thing you would do if you were the sole survivor on Earth?
That's a scary thought and I would be very depressed. I think I would first take a nap. Then I would find some exotic cars and drive as fast as I can somewhere warm, maybe Miami. Then I might move on to boats and airplanes.

What's the craziest phone call you've received at work?
I cannot remember a specific call. I get a lot of prerecorded and call center calls so I usually give about two seconds for someone to respond after I answer the phone before I hang up. The most annoying calls are the headhunters. Do they really expect people to talk about leaving a current employer while they are at work?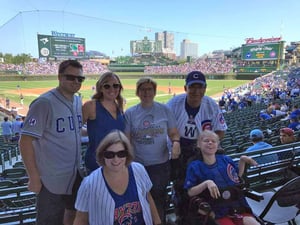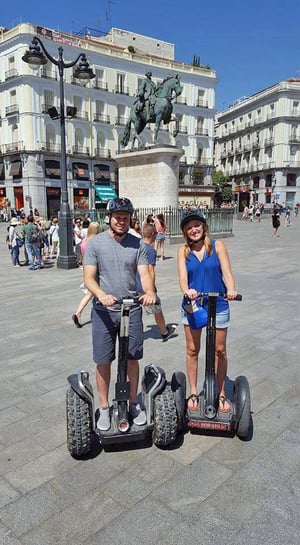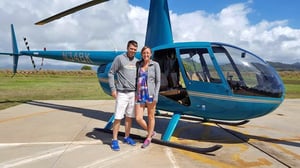 Photos (from left to right): Kyle and family enjoy a Cubs game; Kyle and wife Holly tour Madrid on segways; Kyle and Holly pose for a picture before boarding their helicopter tour on Kauai.