creative werks Spotlight on... Wendy Proulx!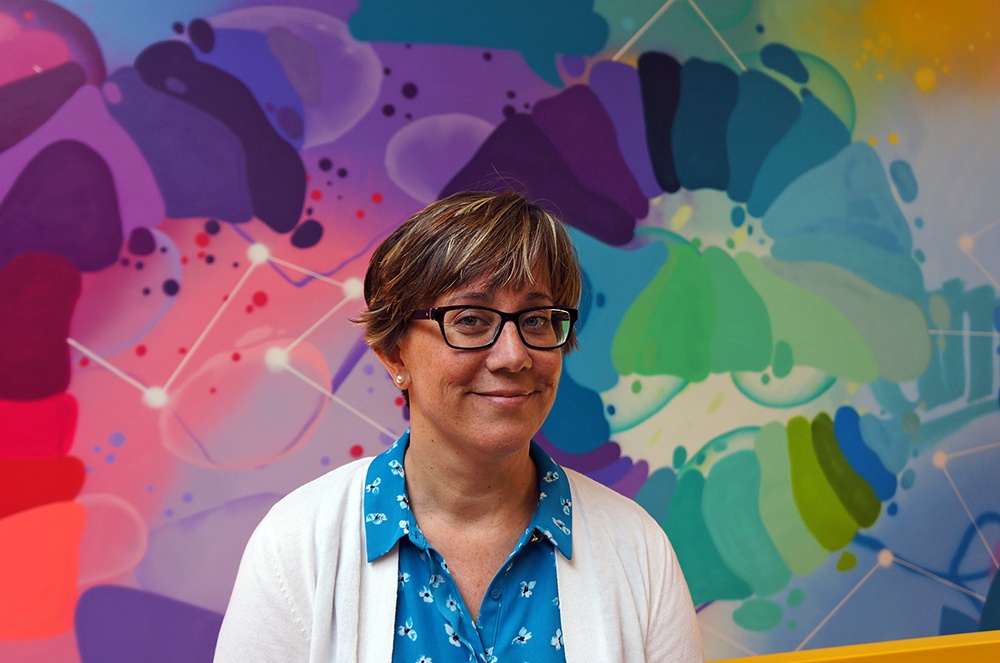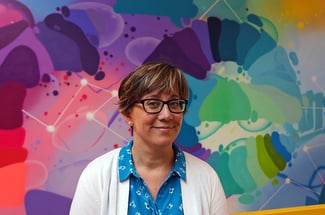 Famed author JK Rowling once stated, "We do not need magic to change the world, we carry all the power we need inside ourselves already: we have the power to imagine better." These seem fitting words for one of her big fans, Wendy Proulx. A passionate reader and leader of a middle school book club that focuses on social activism, Wendy is no doubt the perfect role model for her two daughters. Though humble about her lifestyle, she's a remarkably interesting and talented creative werker. After changing her mind on becoming an astronaut, Wendy switched her major at Purdue from Aerospace Engineering to Civil Engineering. She lived in various Western states before finding her way to Illinois in 2004. Wendy sews, knits, and is nurturing a new hobby of running! In between all these hobbies, she's your typical Supermom - shuttling the girls between piano lessons, marching band, church, and more. Read on to learn more about Wendy Proulx, a woman changing the world one day at a time.
If you could share a meal with anyone in the world who would it be and what would you eat?
Brene Brown. She does research on vulnerability and courage. I find her so inspiring. I'd want to eat comfort food – some kind of soup probably– while sitting on cozy pillows in front of a fire and listening to her talk all night.
What do you tend to splurge on?
I can't resist the girls. I try to set a limit when we go into a store – just one outfit, just one book, something like that – and we end up coming out with way more. It's so hard not to want to give your kids the world.
What was your first week like at creative werks?
It was amazing! I hadn't worked in over 10 years and had no idea what to expect. Everyone was so kind and helpful. I had the most organized training plan all set up for me. It made the transition super easy. I was so excited to be around grownups again and be using my brain for something new.
What's your best mic drop moment (a moment where you felt powerful and made an impact)?
My Mom was diagnosed with breast cancer in 2004. The following year we started becoming active in Relay for Life. All my siblings would travel back home to walk and support my mom. After a few years of doing that, I decided to start my own team here. My first year we raised over $20,000. It felt so amazing to know that we were really making an impact in the lives of people who desperately needed it.
What do you think has been mankind's greatest invention?
The written word. It's so important to remember our history. Both the good and the bad. Our history has made us who we are today and we need to write it down, remember it, understand it and learn from it.
What long shot have you taken that really paid off?
Moving across the country after I graduated from college. I didn't have a job offer so I decided to move from Michigan to Las Vegas. My Mom says she didn't get upset when I left because she thought I would be back in a few weeks. I ended up living in Las Vegas for almost 2 years then moved to Southern California for another 7 years. I learned so much about myself and the world around me. I had some many new experiences. It definitely shaped who I am today. I can't imagine what my life would be like if I had always stayed in small town Michigan.
What was the craziest / most memorable job you've had?
After college I moved to Las Vegas and worked in the MGM casino. I did temp labor there so I had lots of different jobs. I was often a runner in the Baccarat pit walking pieces of paper back and forth between the bank tellers and the Pit Bosses so the players could bet more money. It was such a weird thing to get paid for. People didn't blink an eye at losing a LOT of money. I was an usher in the Grand Garden arena at the casino where Mike Tyson had all his famous fights. I was there when he bit Evander Holyfield's ear off!
What creative werks position would you like to try out for a day?
I think I'd like to try engineering. My degree is in civil engineering and I always loved seeing things built. I'd like to see a production line built from idea to paper to reality.
What professional advice would you give your daughters when they enter the workforce?
One of my favorite quotes comes from Winnie The Pooh. It says "Always remember you are braver than you believe, stronger than you seem and smarter than you think." That's my advice to them in all aspects of life. I hope they never underestimate themselves and that they always reach for what they are passionate about.
How do you de-stress?
Books. I love reading. A good book takes you to another world and lets you leave all your worries behind.
| | | |
| --- | --- | --- |
| | | |
| Cruisin': Wendy, her daughters, and her extended family enjoyed a beachfront bike ride at Hilton Head! | Hangin' with the girls: Wendy with daughters Anna and Maggie during a hike through Starved Rock State Park | 21st Century Mom: Wendy's favorite Christmas card, where her daughters are too busy with their phones to take a photo |