Trendspotting at the NCA Sweets & Snacks Expo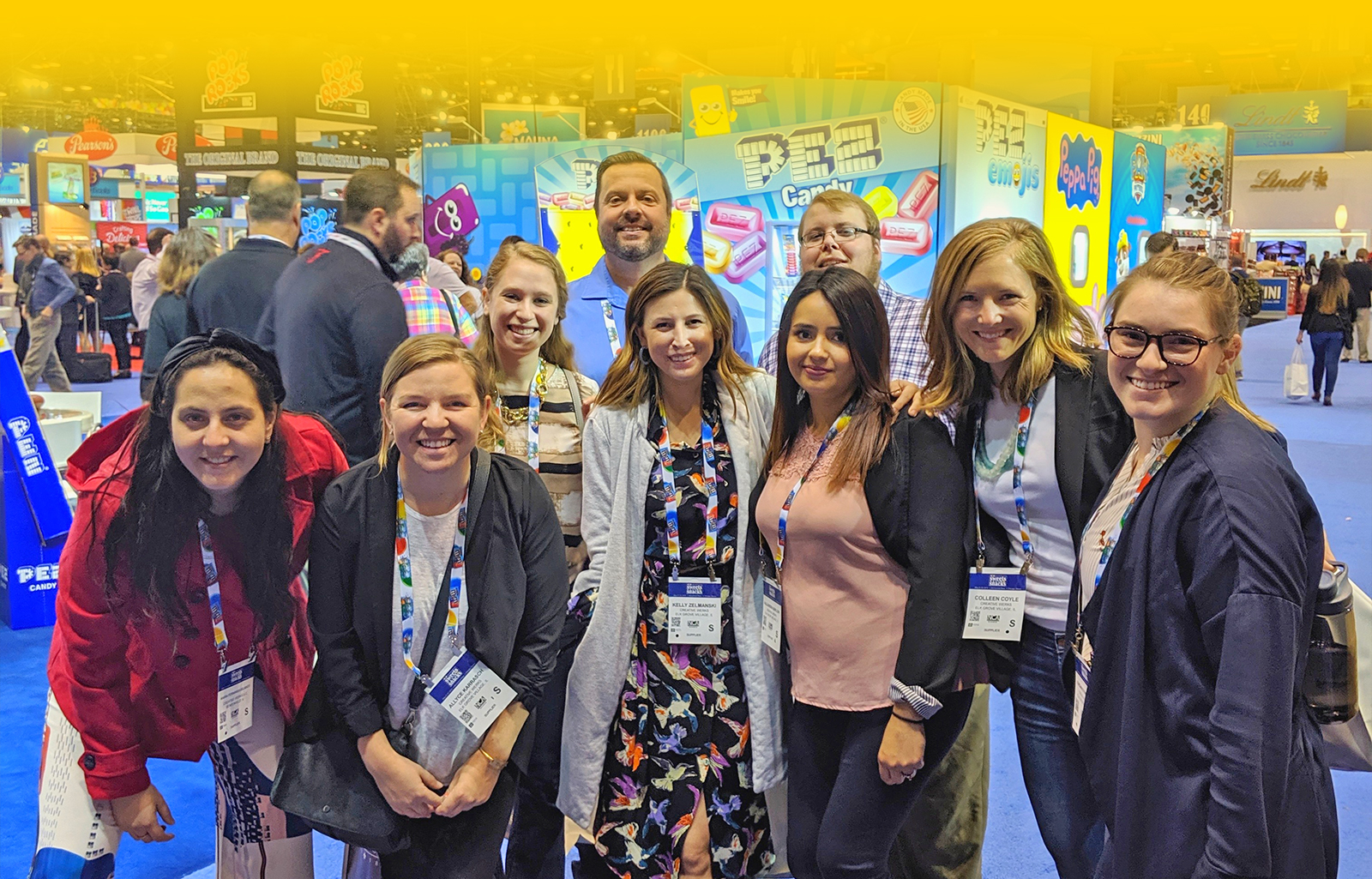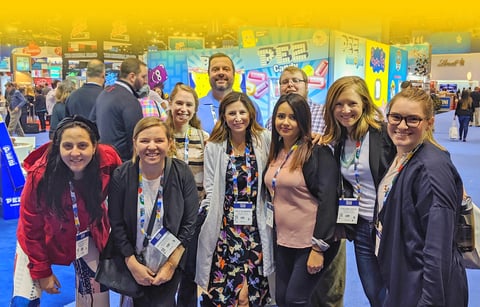 The month of May marks the Candy & Snack industry's favorite time of year. Brands debut new products with pride and display the year's latest innovations and size up the competition. Start up brands get their chance at fame, too. Check out our list of top innovators across categories: Chocolate, Sugar, Snacks, and – what we're calling – the 'Better for You' category.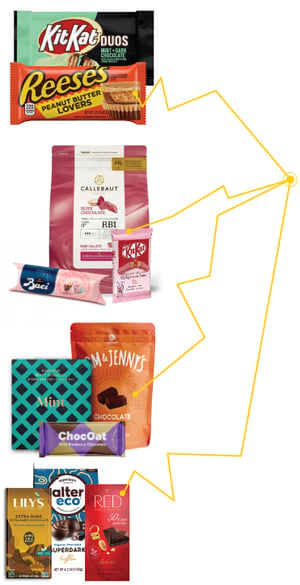 CHOCOLATE
Hershey dominated the big brands this year with a line extension of KitKat DUO with layers of mint, chocolate, and crunch. This debut won them an Innovation Award for the layered KitKat Duos Mint + Dark Chocolate. They also layered flavored chocolates on Reese's Peanut Butter Lovers Cups.
Ruby chocolate was huge this year, with Barry Callebaut at the center of the innovation. Not to be outdone was Nestle's Perugina, which launched a Baci Ruby chocolate truffle. KitKat, under Nestle's ownership abroad, also had a successful launch of a Ruby KitKat in the UK and Japanese markets.
Boutique brands, always pushing the envelope with premium ingredients and unique flavors, debuted some interesting new products as well. Texture played a large role with brands innovating with quinoa, coconut, and oats. Gluten free also remains a key trend and concern for consumers. Additionally, there was a strong focus on reduced sugar, alternative sweeteners – such as monk fruit and stevia – and no sugar added in the chocolate industry this year.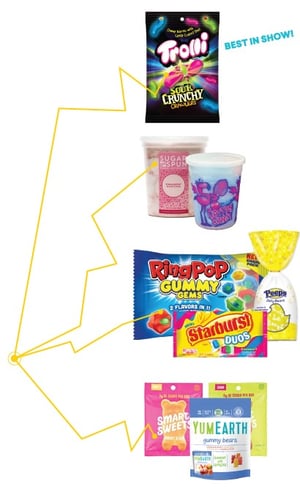 SUGAR
This year Trolli took home the Best in Show award for its Sour Crunchy Crawlers product, which features a candy shell coating the sour gummy worms.
Cotton candy had a big year at the expo. 23 brand companies had cotton candy on display, which is an impressive number for the segment.
One of the biggest trends in the Sugar category was the bright packaging. Across all Sugar segments, brands sought to grab consumers' attention with bright graphics to celebrate the occasion.
2019 was a year for healthier sugar treats, specifically in the gummies segment. Boutique brands also increased their offerings of low sugar gummy alternatives. Electing to pass on the low sugar craze, Bazooka Candy Brands was a finalist for the Sugar category's Innovation Awards for its Ring Pop Gummy Gems.

SNACKS
Snack may have been the biggest winner of all with its broad range of offerings. On the sweeter end of the category dried fruit was incredibly popular, particularly fruit covered in chocolate. Dried fruit bars are also charting, with several brands presenting a fruit bar intended for on-the-go occasions.
Salty snacks were dominated by dried cheese and cheese flavored chips, crackers, and bean crisps. Again, in this category we saw dried cheese "bars", promoting an on-the-go protein snack. Popcorn continues to gain popularity, with 78 brands present at the expo and 42 of those specifically selling caramel corn.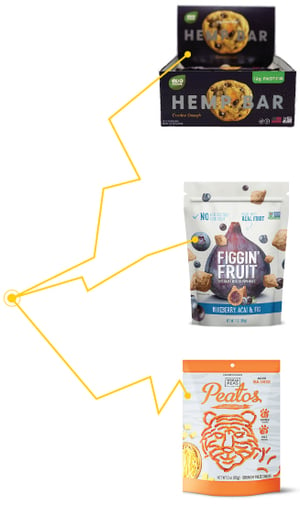 BETTER FOR YOU
FLAVORS
While new flavors and textures emerged in the Better for You segment, we saw an increased focus on protein with innovation in: bean-based products, hemp products, and fig-based products. With hemp being separated from existing marijuana laws, companies are able to leverage both the flavor and health benefits from this plant. Figs and lentils were also on the rise this year, with several companies citing these products as healthier, lower sugar, non-carb based snacks.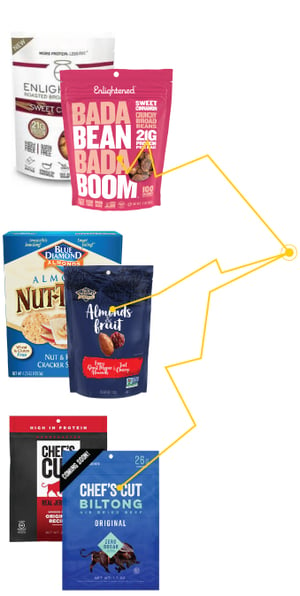 PACKAGING
One of the big trends we spotted while walking the aisles was a shift in packaging or graphics. In past years, packaging that is billed as healthy and organic was presented with lighter packaging. This year, however, brands changed gears and displayed bright, matte finishes with bold, inviting text like Enlightened's rebrand of Bada Bean Bada Boom. Companies like Blue Diamond and Chef's Cut followed suit, too.